We're a small business marketing agency that helps small business owners take control of their marketing to achieve business goals.
Your Strategic Advantage
Orsanna is a full-service digital marketing agency serving small businesses in United States, Canada, and Australia.
Founded in 2013, Orsanna has earned a reputation as a strategic advantage for our clients, providing exceptional marketing services. We're known for our superior work ethic, thoroughness, and ability to help small businesses succeed.
Integrity
We earn trust by consistently delivering on expectations.
Expertise
We are experts in our fields and continually learning.
Communication
We communicate with clients routinely on progress and results.
Accountability
We regularly report on meaningful goals and progress.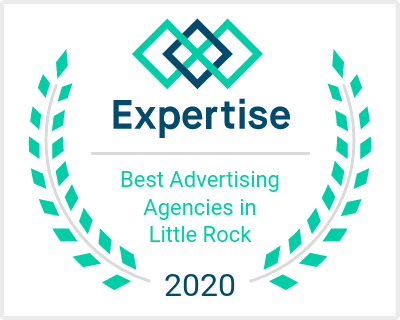 "I highly recommend businesses of any size and budget consider Orsanna for their digital marketing and website design needs."
- Adena White, Conway Area Chamber of Commerce
"One of the best, smartest, most stress-reducing things I've ever done was hire Orsanna. Orsanna has been absolutely invaluable!"
- Sarah Von Bargen, YesandYes.org
"The Orsanna staff were wonderful to work with and extremely knowledgeable and professional."
- Monica Burns, ClassTechTips.com
"They are very easy to work with and always prepared. Definitely recommend Orsanna."
- Darby Asner, OnRussellStreet.com
"They were able to expertly guide us through the many design and content decisions allowing us to tailor the site to fit our organization. I would definitely recommend Orsanna."
- Shelley Nichols, Nadel and Gussman
"I had a great experience working with Orsanna. They are a very talented group and very easy to work with. Highly recommended!"
- Dr. Matt Fulmer, Fulmer Family Dentistry
"In all aspects Orsanna has been dependable, responsive, knowledgeable and of high quality."
- Ayisha Canant, Conway Counseling & Wellness
"We wanted a website that would effectively attract new clients and Orsanna delivered! We would highly recommend Orsanna."
- Corey McGaha, Crowder McGaha, PLLC
How we work
Values at the core of our process
Our team uses process and marketing structure we've developed over years to reduce risks, make processes easier, and better impact our clients' business goals, all while allowing for flexiblity and nimble marketing to capitalize on market conditions.
Achieve business goals
We focus every step we take on achieving your business goals and actively measuring our work against strict internal standards.
Integrate for effectiveness
We integrate each part of your marketing to positively impact the others to improve overall marketing effectiveness.
Create ease with structure
We create predictable, consistent structure in delivery and management to make it easy for our clients.
Our Small Business Marketing Agency Leadership
Our leadership exemplifies the core values that makes our marketing services exceptional. The Orsanna leadership team steers a fully in-house marketing team towards achiving our clients' goals while providing insight and advising clients on strategic marketing planning.